your one-stop-shop for digital marketing services
We specialize in SEO, social media marketing, web development, and more. Our team of experts uses data-driven strategies to help your business grow online. Let us help you achieve your digital marketing goals and take your business to the next level.
Atmos is a comprehensive marketplace having expertise in digital marketing, branding, printing, and plastics industries. We are the proud flag bearers of helping businesses across the country. At Atmos, we presently cater to reputable clients and efficiently growing its list of suppliers, manufacturers, and clients from all over Pakistan.
We are strategic creative thinkers, designers, and manufacturers seeking smart analytics-based solutions for businesses of any size.
 We focus on strategy-led designs, not trends, and we run tests with real people to study the nuance of user behavior. We combine passion and process to build business solutions that convert.
Atmos is integrated with all new advanced features and functionalities that any other B2B portal has never offered to compete with aggressive marketing trends and brand development.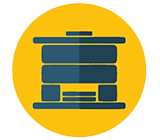 PET & Injection Blow Molding
We are experts in producing high-quality blow-molded products. We offer injection molding, blow molding, and extrusion molding services to a wide range of marketplace including but not limited to the Pharmaceutical industry to Household Products.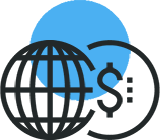 Digital Ranker will help you navigate the world of SEO marketing. We will help you to not only maximize your online potential but to get exceptional results and generate clickable leads. We deliver customized solutions for businesses according to their needs.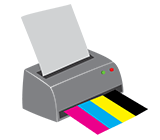 We are a one-stop solution provider for all types of printing and packaging needs. We provide high-quality packaging products to our clientele. Our mission is to create customer satisfaction by adding value on a continuous basis for all of our printing customers across the country.